We headed down to Niagara Falls today to watch the tightrope walking stuntman.
Today was the big day for
Nik Wallenda!
This will be the first time anyone has attempted to walk on a tightrope over the actual waterfall since 1859 the acrobat Charles Blondin crossed the gorge on a tightrope, but his stunt was downstream from the actual waterfall.
The big question is will he stay
tethered?
And yes he did.
Did anyone happen to see my boys on the Channel 4 news? The news anchor interviewed them. She also asked Devon and I, "if Nik had decided to go untethered, would we still have brought the kids down to watch?" Hmm, tricky question really. My response, "If Nik is confidant enough to let his 2 children watch, then I'm OK with mine watching". (hope that doesn't make me a bad parent)
Here he is just feet away from finishing!
So glad we made the trip down to watch. How many times will you ever see something like that?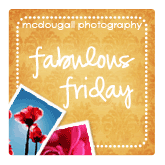 Thanks for taking a peek!